11" Gel Bike Seat
more info
was $39.95
Our Price $25.50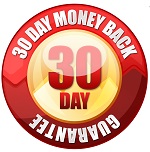 You might also consider:

11" Bicycle Seat

(Change quantity on next page)
Add a 1 1/2" gel pad on top of this seat for almost 2 more lbs of comfort! Actual measurements and product sizes may vary due to manufacturing processes.
Our most popular seat! This seat has a unique Whipped Foam Gel technology design. Many gel saddles use a liquid gel that can solidify turning into a saddle that feels like concrete! This saddle will not, because of a Multi-stage Gel. It's softer gel/foam on top and a more dense gel on the bottom. Seat imported.
Features:
Extra thick, durable lycra top

Heavy duty coil springs underneath

Works great as an exercise bike seat too!
Note:
Our universal design allows this seat to be mounted to most any bike. Mounting instructions are included. Mounting may require a 7/8" round seat post clamp. Mounting Instructions
Let us know if you need a 7/8" post clamp with this seat!